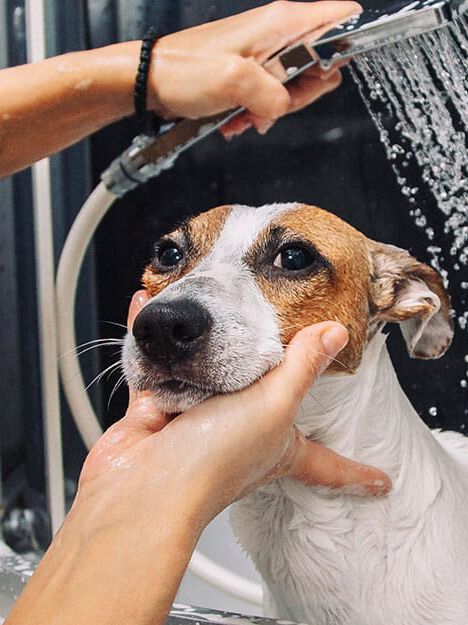 Gas Water Heater Vent Configurations
Choosing the correct venting materials will help ensure your water heater operates safely and efficiently. Consult a professional plumbing contractor to determine the best vent configuration required for your water heater.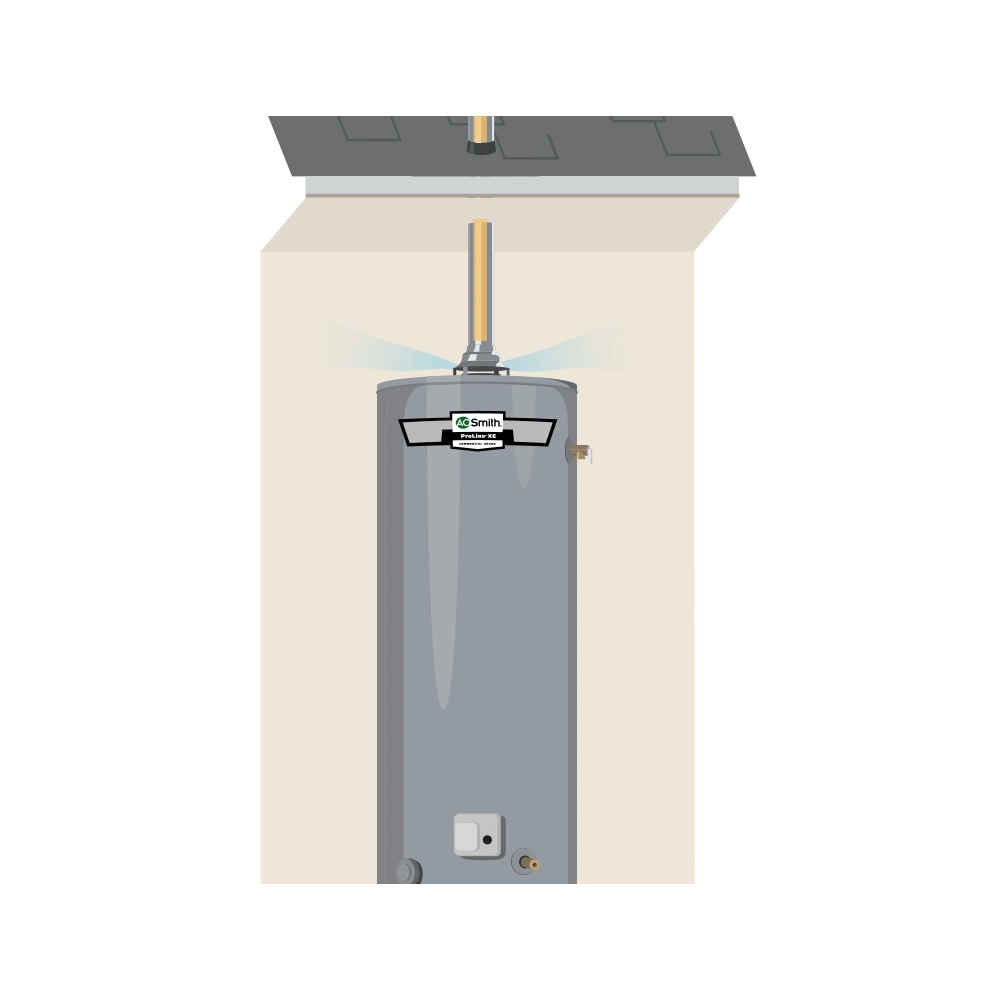 Standard Atmospheric Vent
Standard atmospheric water heaters are the most common type of residential gas water heaters. Working on the principle of hot air rising, atmospheric gas water heaters vent their exhaust through a vertical or upward sloping metal duct vent to exit the home. This venting may either be dedicated to the water heater or can be shared with other atmospheric vent appliances, such as a furnace. The venting must be vertical or upward sloping so that the hot exhaust rises up through the venting to exit your home.
Making sure that your home has a properly working vent system is imperative when installing a standard atmospheric vent with your water heater. Any blockages or misalignments in your home's venting may result in excess heat and fumes being released back into the ambient air. We recommend that you consult a professional plumbing contractor for installation.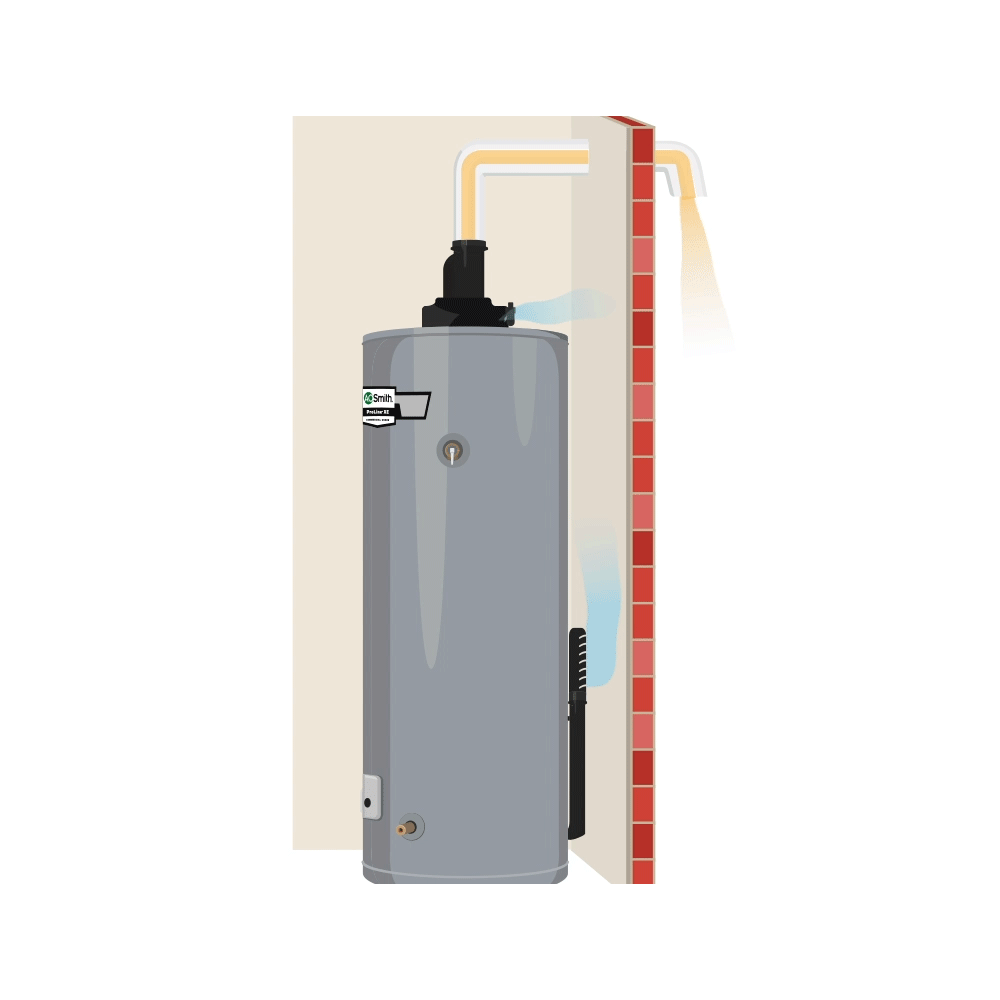 A. O. Smith power vent gas water heaters are equipped with an electric blower fan that is installed on top of the water heater, which requires an electrical outlet to be close to the water heater. The blower pushes the exhaust and excess heat through the exhaust venting. The venting can run either vertically or horizontally with a longer line to help with space and sizing issues within your home, which makes power vent water heaters more flexible to install.
Power vents are a more efficient option, as they are designed to utilize heat from the exhaust to heat water for energy savings. Thanks to lower exhaust temperatures they allow for PVC piping, which is a less expensive solution than a standard atmospheric vent metal piping and easier to assemble. We recommend that you consult a professional plumbing contractor for installation.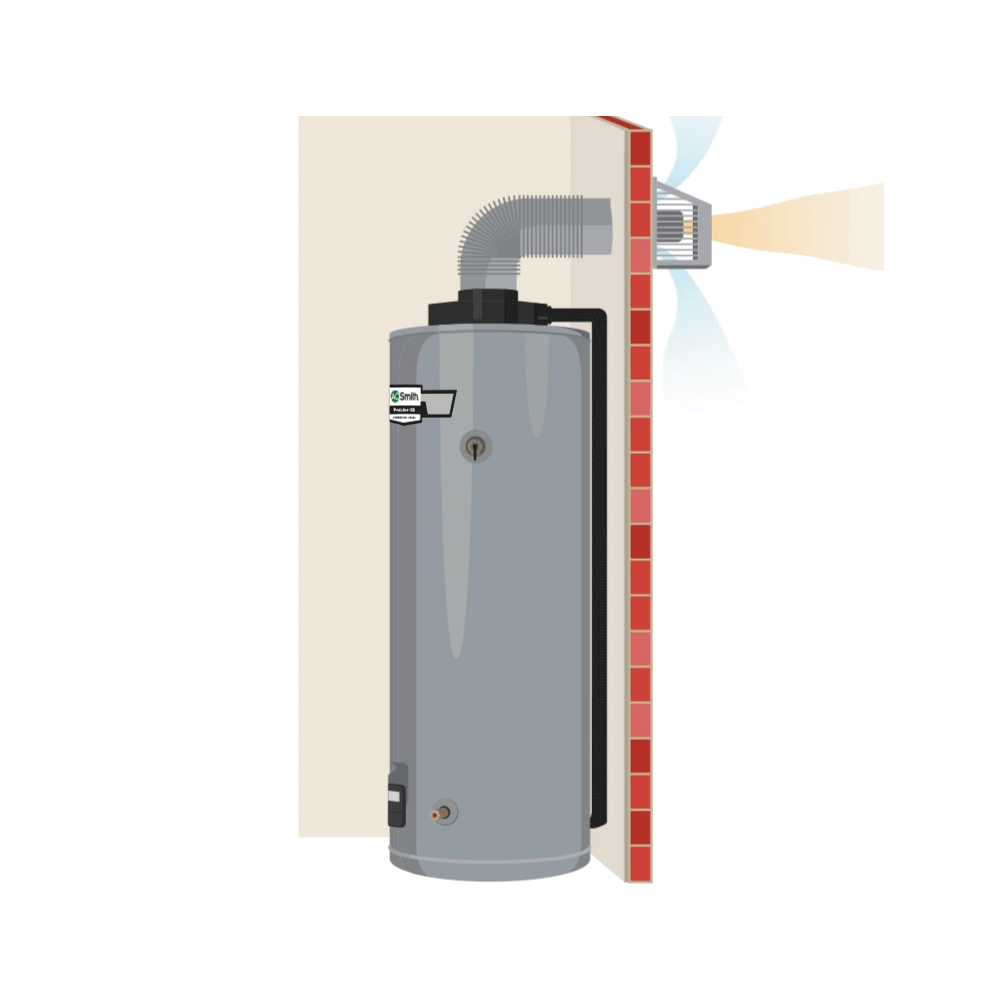 Direct vent gas water heaters are a type of gas water heater best suited for use when there is insufficient ventilation within the installation space in your home. A direct vent water heater draws air for combustion from outside your home rather than inside. The exhaust gasses and excess heat produced by your water heater are then vented back outdoors.
A direct vent water heater uses special coaxial venting that has separate chambers for intake air and exhaust in a single assembled vent piece. The venting runs from the water heater through the side of your home. They pull and push air from outside to negate any backdrafting within your home. This can help minimize safety risks when installing and using a gas or liquid propane tank water heater. We recommend that you consult a professional plumbing contractor for installation.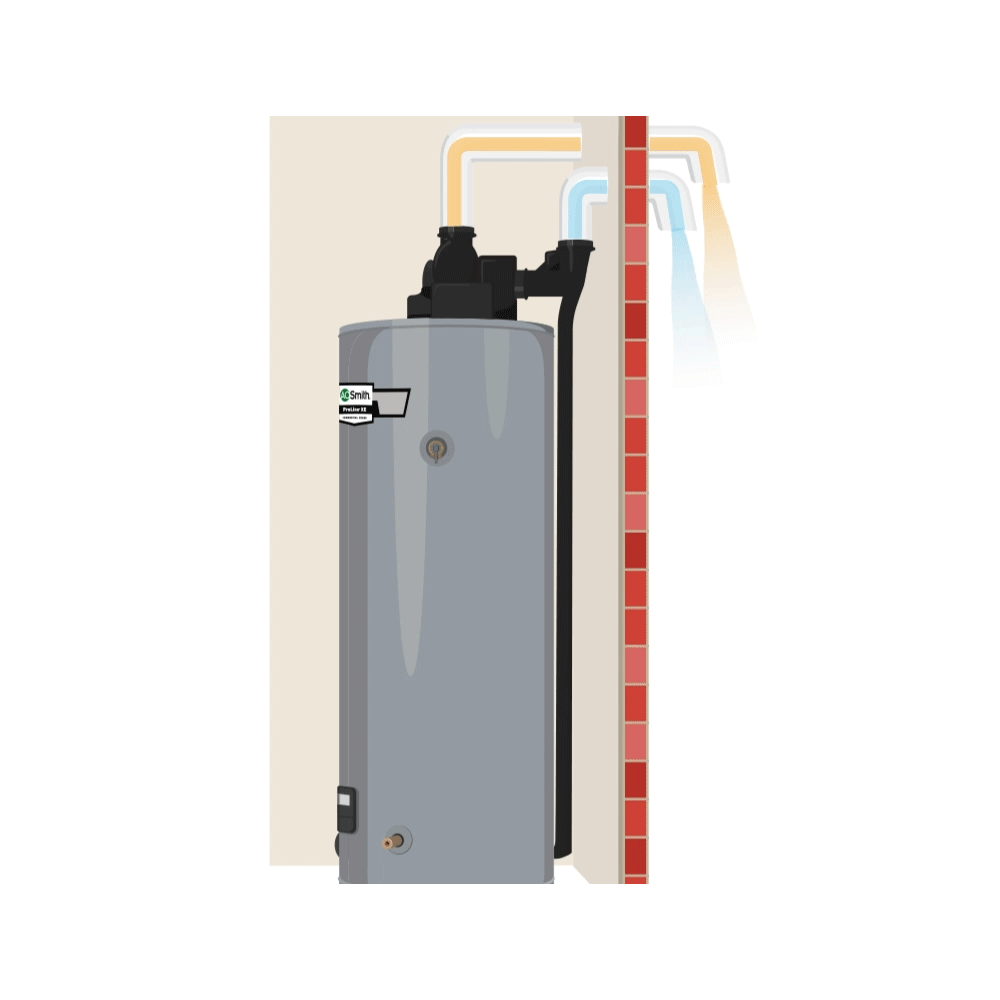 Power direct vents are used when the space in which you are installing a water heater lacks sufficient air for combustion and requires flexibility around the installation. Consult a professional plumbing contractor to make sure that you need power direct venting before going down this installation path.
Much like direct venting, power direct venting uses a blower to pull in air from outside your home for combustion and funnels it directly to your water heater. The same blower is also used to release the combustion exhaust gasses back outside of your home. Similar to the power vent design, a power direct vent water heater can utilize PVC piping to reduce installation costs. It is important to note that they also require an electrical outlet near the water heater for installation.
Concentric venting describes any coaxial "pipe in pipe" venting design where the intake air and exhaust gas both vent through a shared assembly. It can provide an aesthetic installation with a single wall or roof penetration.
Concentric venting may be used with several types of water heaters, including direct vent, power direct vent, and tankless water heaters. However, the material of the concentric venting may be different depending on the water heater.
Concentric venting may be used for the full vent run (from water heater to outside of the home) for certain models that are exclusively designed for concentric venting, such as a direct vent water heater or concentric vent tankless model. A concentric vent termination may be used on a power direct vent tank or tankless water heater to get the same benefit of a single wall or roof penetration with an aesthetic vent termination.
In that installation separate intake and exhaust vent pipes are run between the water heater and interior wall, and only the wall penetration and termination are concentric piping. We recommend that you consult a professional plumbing contractor for installation.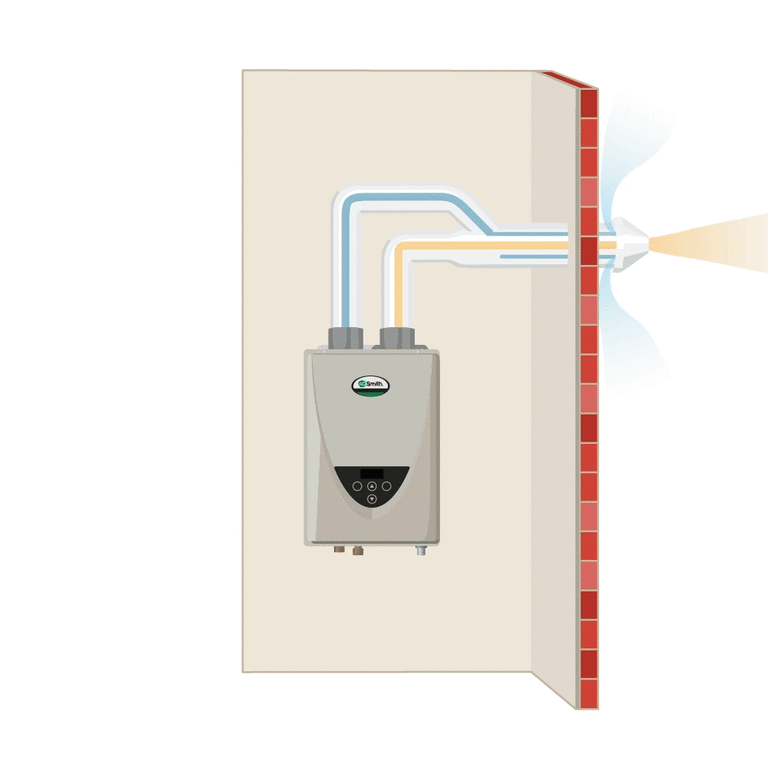 Concentric Vent Termination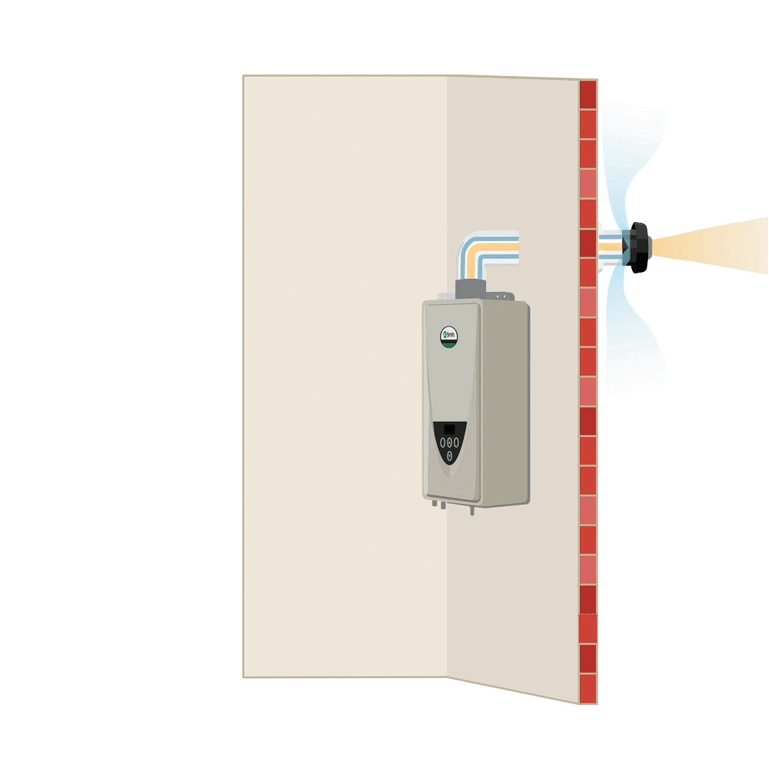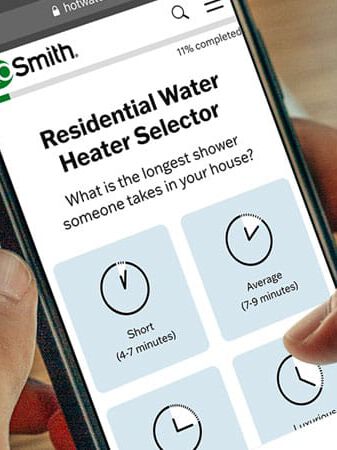 Not sure which product is right for you?
Take our water heater selector quiz to find the correct water heater for your home.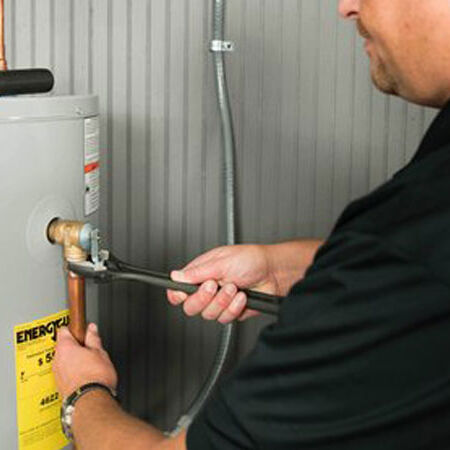 Find A Local Water Heater Pro
A. O. Smith water heaters are professionally installed by local independent contractors.
Interested in Learning More?
Why Water Heater Size Matters
Consider what size of water heater is best for your needs. Review the factors you'll need to weigh before making a decision.
How Water Quality Affects Water Heaters
How can the quality of your water affect your water heater? Get tips and more information on water hardness, why it matters, and how to solve it.
Discover the innovative design features A. O. Smith engineers use to keep your water heater both functional and safe for everyday use.
Market Leader
A. O. Smith is a leading manufacturer of both residential and commercial water heating technologies, including the #1 most specified commercial water heater.
Commitment to Innovation
For more than 145 years, we've developed state-of-the art products that push new boundaries and improve the lives of our customers.
Best-In-Class Support
We combine cutting-edge technology with committed people who take pride in providing the very best support for our customers.
Unmatched Quality
Our products are put through rigorous quality and endurance testing so now matter where hot water is needed, A. O. Smith can provide a solution you can count on.
Learn more about A. O. Smith