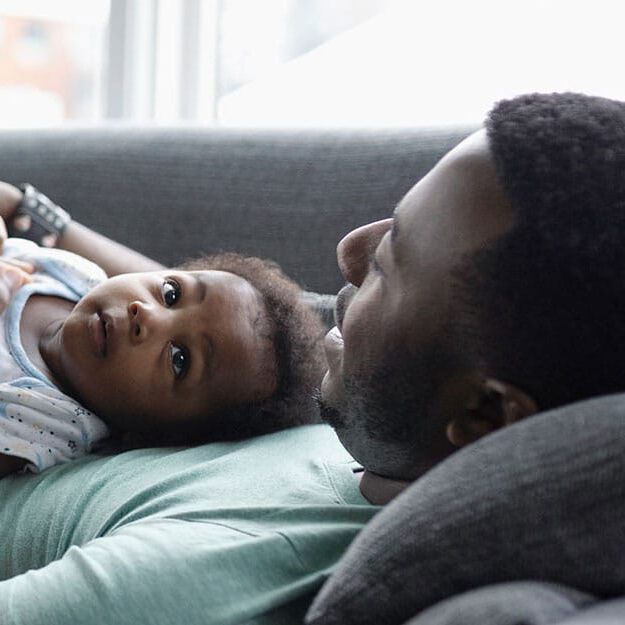 Residential Water Heaters
Replace your home's old, inefficient water heater with an A. O. Smith ENERGY STAR® Certified model. Choose a gas or electric tank or tankless, hybrid heat pump, or combi boiler to enjoy a steady supply of hot water whenever you need it. Use our convenient Product Selector Tool to choose the right product for your home.
Shop by Residential Water Heater Type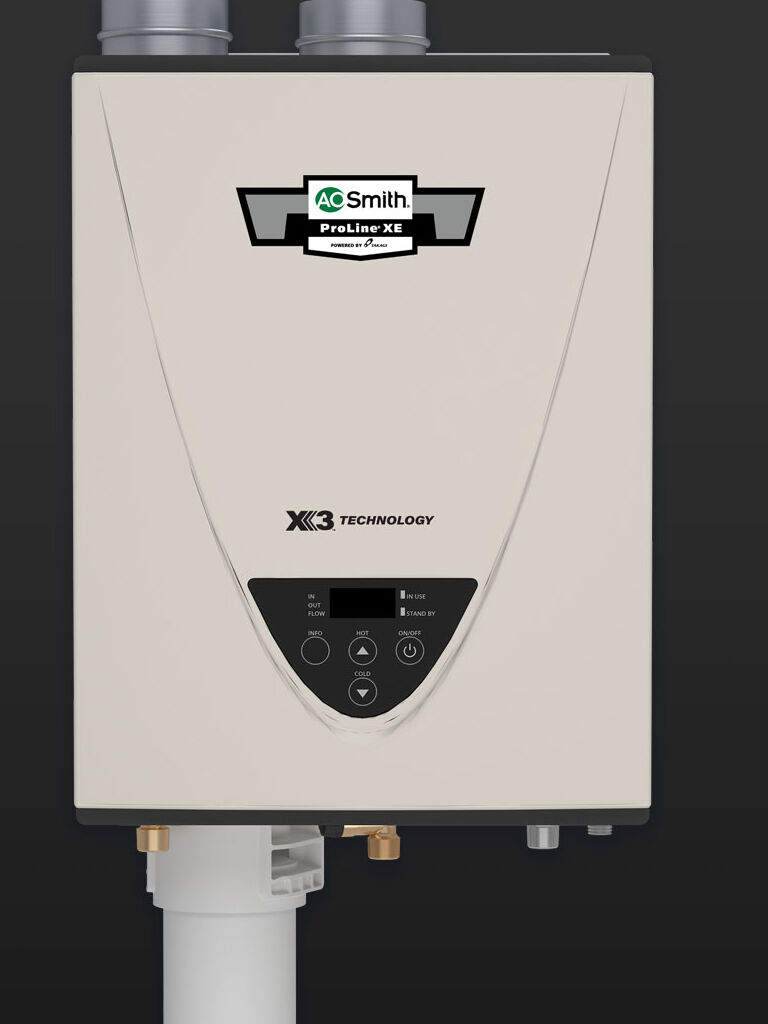 Tankless with X3® Scale Prevention Technology
Our Gas Tankless Water Heaters with X3® Scale Prevention Technology require no scale related maintenance, and offer three times longer life compared to standard tankless.
Find all the parts and accessories for your water heater.

Interactive tools, product manuals, warranty information, the A. O. Smith mobile app, and more.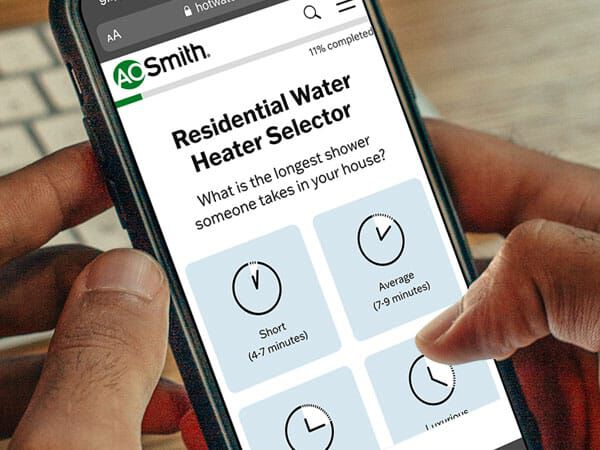 Not sure which product is right for you?
Take our water heater selector quiz to find the correct water heater for your home.
Market Leader
A. O. Smith is a leading manufacturer of both residential and commercial water heating technologies, including the #1 most specified commercial water heater.
Commitment to Innovation
For more than 145 years, we've developed state-of-the art products that push new boundaries and improve the lives of our customers.
Best-In-Class Support
We combine cutting-edge technology with committed people who take pride in providing the very best support for our customers.
Unmatched Quality
Our products are put through rigorous quality and endurance testing so now matter where hot water is needed, A. O. Smith can provide a solution you can count on.
Learn more about A. O. Smith