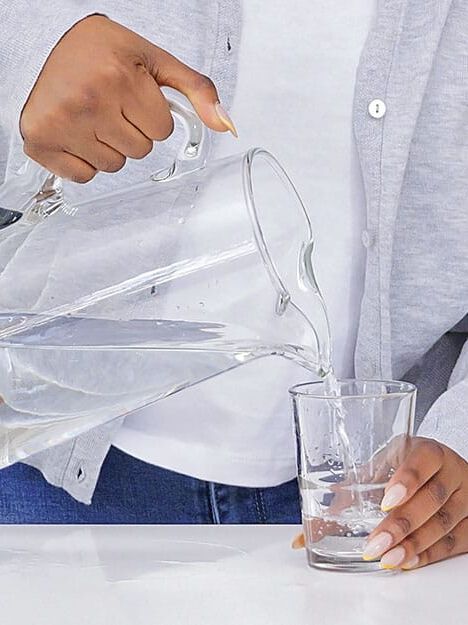 A. O. Smith has provided innovative and safe water heaters for your home for over 80 years. Through engineering and technology, A. O. Smith water heaters are vigorously tested and may have features that can detect problems before they occur.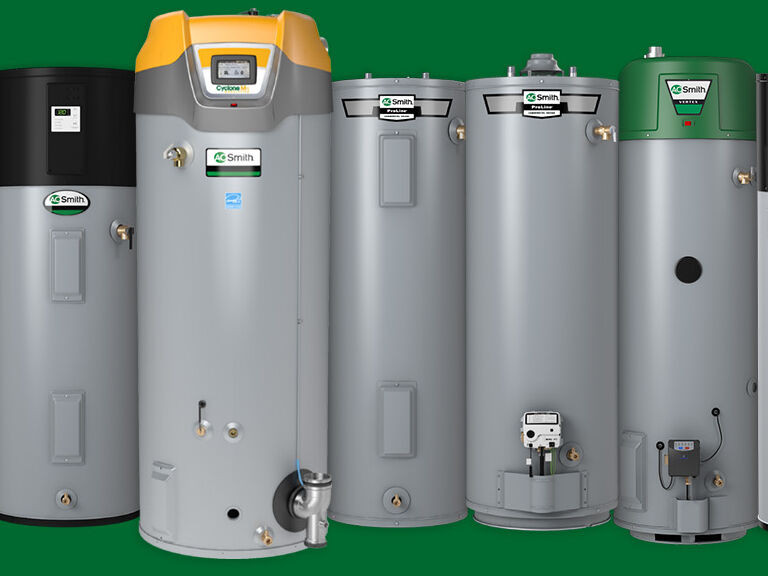 A. O. Smith water heaters are vigorously tested and designed with features that can detect problems before they occur. See below for a list of innovative safety features that A. O. Smith builds into all tank water heaters.
How We Make Your Water Heater Safer
Venting
By venting your water heater properly, you can keep exhaust created by your water heater outside of your home. There are many types of vent configurations available, each designed to fit specific needs. Be sure to consult a professional plumbing contractor to inspect your home's venting before installation to provide recommendations that are best suited for your needs.
Glass-Lined Tank
A. O. Smith changed the water heater market over 80 years ago by introducing the glass-lined tank for all tank water heaters. By lining the inside of the water heater with glass, heat stays within the tank and protects the steel exterior from rusting and becoming a safety risk.
Anode Rod
Built into all A. O. Smith glass-lined tank water heaters will be an anode rod to protect the tank and extend its life. The anode rod produces a low resistance electrical current to establish an electrical circuit in the water heater that controls corrosion through cathodic protection. Cathodic protection can be defined as a means of protecting a surface from corrosion by making that surface cathodic through the use of a current derived from an anode. This naturally induced voltage is created due to the potential difference between various metals (batteries are based upon this same principle). Anode rods help protect your water heater's glass lining and water heater tank from the corrosive characteristics of your incoming water.
Energy Cut Off (ECO)
To protect your water heater from overheating, A. O. Smith water heaters are built with a high temperature cut off switch. Each water heater has a differential temperature range to keep your water heater at your desired temperature. In the rare case that the water temperature vastly exceeds this temperature range, it will switch off to keep your home safe. If you experience overheating within your water heater, we recommend that you consult a professional plumbing contractor for assistance.
Temperature and Pressure (T&P) Relief Valve
In the unlikely case that the water temperature vastly exceeds the nominal temperature or the pressure is substantially higher than nominal, the T&P valve may open to release excess pressure and hot water. Water expands during the normal water heating process, creating higher pressure inside the tank. We generally recommend the use of an expansion tank to keep the pressure in the tank at a reasonable level. If an expansion tank is not used, then the expanded water has nowhere to go and it will increase the pressure in the system. A leaking T&P valve may indicate an unsafe temperature or pressure situation. If this occurs, we recommend that you consult a professional plumbing contractor for assistance.
FVIR (Flammable Vapor Ignition Resistant)
Do not store or use gasoline or other flammable vapors and liquids in the vicinity of a water heater or any other appliance. Our residential gas water heaters are designed to comply with the ANSI Standard (ANSI Z21.10.1-current edition) regarding the accidental or unintended ignition of flammable vapors, such as those emitted by gasoline.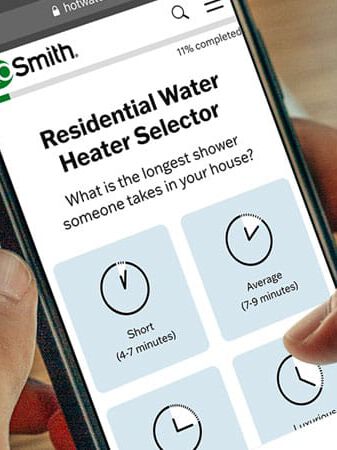 Not sure which product is right for you?
Take our water heater selector quiz to find the correct water heater for your home.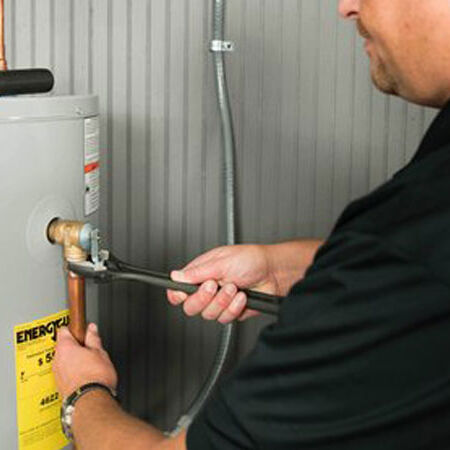 Get it installed by a Local Pro
A. O. Smith water heaters are available through your local plumbing professional.
Interested in Learning More?
Gas water heaters require venting upon installation. Learn more about how to choose the correct vent type for your home.
How Water Quality Affects Water Heaters
How can the quality of your water affect your water heater? Get tips and more information on water hardness, why it matters, and how to solve it.
Why Water Heater Size Matters
Consider what size of water heater is best for your needs. Review the factors you'll need to weigh before making a decision.
Market Leader
A. O. Smith is a leading manufacturer of both residential and commercial water heating technologies, including the #1 most specified commercial water heater.
Commitment to Innovation
For more than 145 years, we've developed state-of-the art products that push new boundaries and improve the lives of our customers.
Best-In-Class Support
We combine cutting-edge technology with committed people who take pride in providing the very best support for our customers.
Unmatched Quality
Our products are put through rigorous quality and endurance testing so now matter where hot water is needed, A. O. Smith can provide a solution you can count on.
Learn more about A. O. Smith