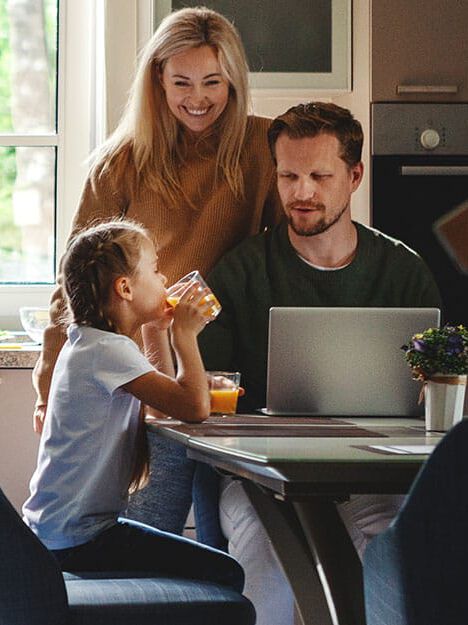 Residential Water Heater Sizing
With over 80 years of delivering innovative water heating solutions, A. O. Smith is proud to be a leading manufacturer of residential water heaters. With a wide variety of sizes, features and capacities, our water heaters are designed to provide the optimal solution for your lifestyle or geographic location.
Understanding Your Hot Water Needs
Choosing the right size of water heater starts with understanding the amount and frequency of hot water you need.
To establish a benchmark, consider the number of people living or staying in your home and their lifestyle habits. Think about the typical length of showers taken, back-to-back showers, showers taken simultaneously, and bathtub size. You can also consider other appliances that use hot water, such as your washing machine and dishwasher, and when those are typically used. For example, are they used simultaneously with showers?
All of these factors will provide useful information for determining the right size of water heater for your home. Check out the XPERT™ Water Heater Selection Tool for more guidance.
Determining Your Priorities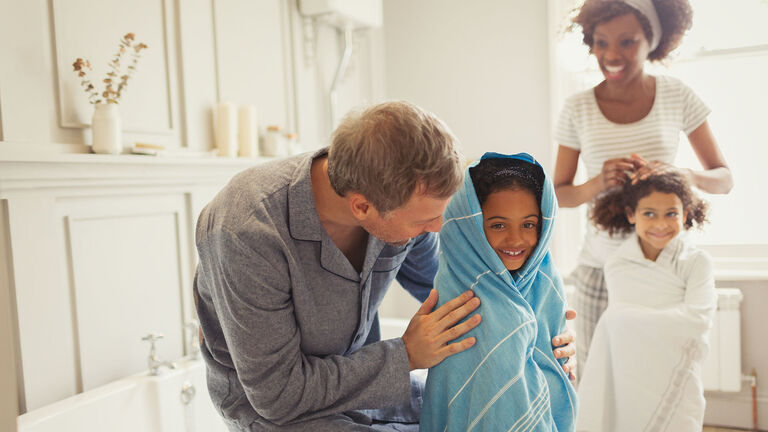 Choosing the right size of water heater also depends on your personal priorities.
Consider the sliding scale between water heater storage capacity vs. water heater recovery rate. This is the balance between how much water your water heater can store and how quickly it can reheat the water in its tank. The right water heater for you depends on what is most important to you.
Tank water heaters offer storage capacity, which is great for large uses like filling a large bathtub or multiple showers at the same time, but it will take time to reheat before you have a full tank of hot water again. Alternatively, tankless water heaters generate hot water on demand so they are great for sustained hot water use like back-to-back-to-back showers, but you may be limited on how many fixtures you can use simultaneously. Learn more about tank and tankless water heaters.
Determining these priorities helps you to not only determine water heater size, but also the overall type of water heater that will be best for you.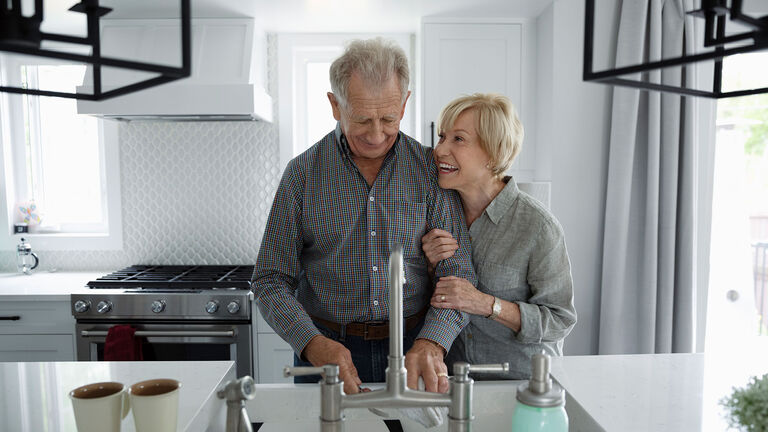 After understanding your hot water needs and thinking through your priorities, consider the amount of space you have available for a water heater. Large storage tank water heaters require a large area for installation and may not be ideal for small spaces. They are often installed in basements, closets, and places away from general living.
A tankless water heater is a great solution for those with minimal space as they are compact and can be installed in areas of your home as small as a closet. When making a purchasing decision, it is important to consider where the water heater needs to be installed and how much room is available.
No matter the brand or type (tank or tankless), a water heater alone will not deliver instant hot water to a shower, faucet or appliance. The correct features, capabilities, location and technology must be in place to enable the immediate delivery of hot water. Below are a few factors that may impact the delivery time for hot water to reach your fixture.
Capabilities: Certain product features help facilitate instant hot water delivery. For example, a built-in recirculation pump paired with a recirculating piping system returns unused hot water back to the water heater for reheating instead of going down the drain.
Proximity: If you do not have a recirculation pump with the necessary piping system installed, the proximity of the water heater to the water fixture will impact how quickly the fixture receives hot water. Hot water will be delivered faster when the water heater is closer to the fixture because the length of piping in between the two is shorter.
Temperature: The temperature of the piping between the water heater and the location of the water fixture is another factor that may impact hot water delivery. Climate, weather, seasonal changes and the path of the hot water pipe can all have an impact. For example, during a northern United States winter, 40 feet of piping in a crawl space without recirculation assistance will take longer to deliver hot water than 40 feet of piping in an attic during a southern United States summer.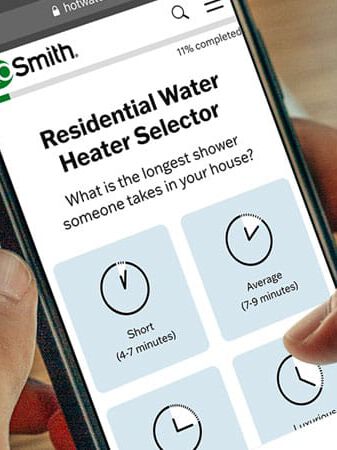 Not sure which product is right for you?
Take our water heater selector quiz to find the correct water heater for your home.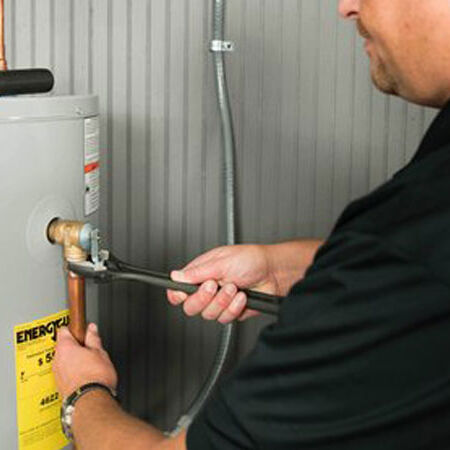 Find A Local Water Heater Pro
A. O. Smith water heaters are professionally installed by local independent contractors.
Interested in Learning More?
Gas water heaters require venting upon installation. Learn more about how to choose the correct vent type for your home.
How Water Quality Affects Water Heaters
How can the quality of your water affect your water heater? Get tips and more information on water hardness, why it matters, and how to solve it.
Discover the innovative design features A. O. Smith engineers use to keep your water heater both functional and safe for everyday use.
Market Leader
A. O. Smith is a leading manufacturer of both residential and commercial water heating technologies, including the #1 most specified commercial water heater.
Commitment to Innovation
For more than 145 years, we've developed state-of-the art products that push new boundaries and improve the lives of our customers.
Best-In-Class Support
We combine cutting-edge technology with committed people who take pride in providing the very best support for our customers.
Unmatched Quality
Our products are put through rigorous quality and endurance testing so now matter where hot water is needed, A. O. Smith can provide a solution you can count on.
Learn more about A. O. Smith