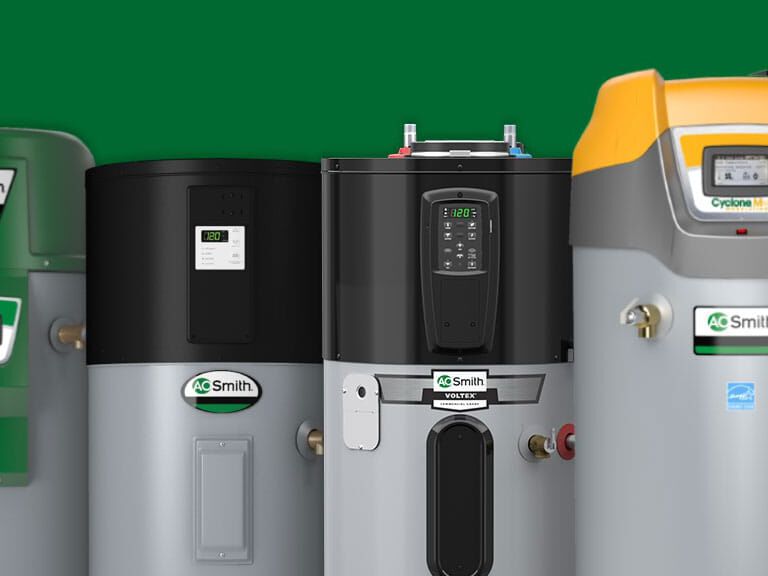 A. O. Smith is a leading manufacturer of commercial and residential water heaters. Hear what some of our customers have to say about their products and experiences with us.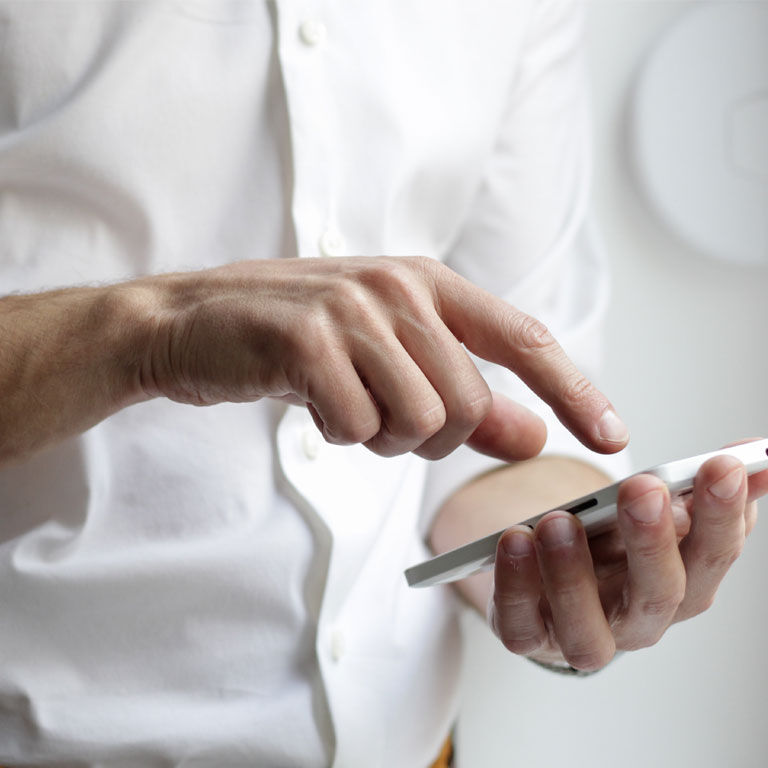 14,386 Reviews and Counting.
See what our customers are saying about their A. O. Smith water heaters.
What Our Customers Are Saying
Popular Questions on Water Heating
When choosing between an electric or gas water heater, consider the following factors:
Type of power in your home. Most homes can accommodate an electric water heater, but not all are hooked up to natural gas.
Initial purchase price. Gas water heaters are usually more expensive than electric water heaters and require a bigger upfront investment because of gas pipe configuration and venting.
Long-term operating costs. Natural gas is cheaper than electricity in many regions, costing you less over time. Both electric and gas water heaters come in energy-efficient models to help reduce monthly bills.
A tank water heater is equipped with an insulated storage tank that keeps a supply of hot water available, distributing it as needed. As hot water is drawn from the tank, the burner heats more water to replace it. This type of water heater uses energy around the clock to keep water heated, even if it's not being used. A tankless water heater doesn't have the capacity to store water, instead heating water quickly on demand. Tankless models have a gas or electric heating element that comes on when you turn on a hot water tap, heating water as required by faucets or appliances. Tankless units may provide energy savings depending on usage.
A tankless water heater offers significant energy savings because it only heats water when you need it. Tankless water heaters typically require more upfront costs associated with purchase and installation. However, A. O. Smith tankless models come with an industry leading 15 year limited warranty. New condensing gas tankless units come with our latest X3® Scale Prevention Technology, meaning virtually zero lifetime descaling maintenance and three times longer product life.
Yes, you can install tankless water heaters outside in warmer climates where there's no risk of freezing. This helps free up space inside the home. These water heaters are easy to install and have built-in vents, eliminating the need for venting through the wall of a house. A. O. Smith tankless water heaters have internal freeze-protection to withstand the cold when temperatures drop, but you should drain them if there's a power failure to prevent freezing.
Traditional standard tank water heaters are non-condensing, venting hot water vapor outside of the home along with combustion gasses. A condensing water heater is more efficient, keeping more of this heat inside the tank and recycling it to heat more water. Otherwise, both condensing and non-condensing tank water heaters are similar in design, built with insulated tanks. They heat water with a gas burner, store the heated water and reheat additional water as needed.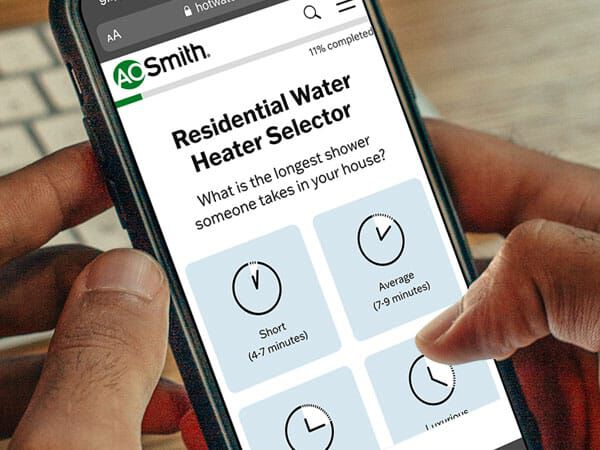 Not sure which product is right for you?
Take our water heater selector quiz to find the correct water heater for your home.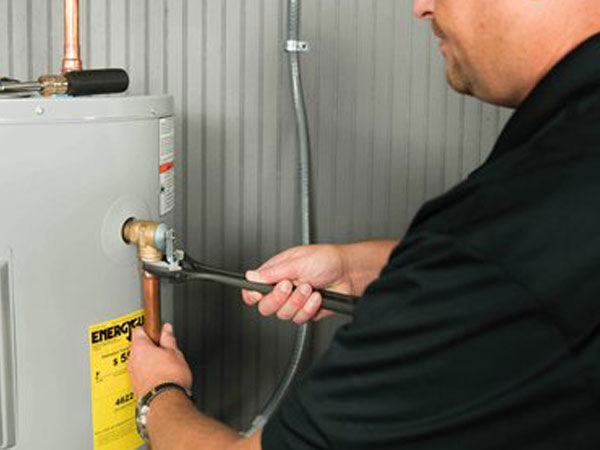 Get it installed by a Local Pro
A. O. Smith water heaters are available through your local plumbing professional.
Market Leader
A. O. Smith is a leading manufacturer of both residential and commercial water heating technologies, including the #1 most specified commercial water heater.
Commitment to Innovation
For more than 145 years, we've developed state-of-the art products that push new boundaries and improve the lives of our customers.
Best-In-Class Support
We combine cutting-edge technology with committed people who take pride in providing the very best support for our customers.
Unmatched Quality
Our products are put through rigorous quality and endurance testing so now matter where hot water is needed, A. O. Smith can provide a solution you can count on.
Learn more about A. O. Smith